Celica Soldream's featuring on A State of Sugar's album "Biscuit"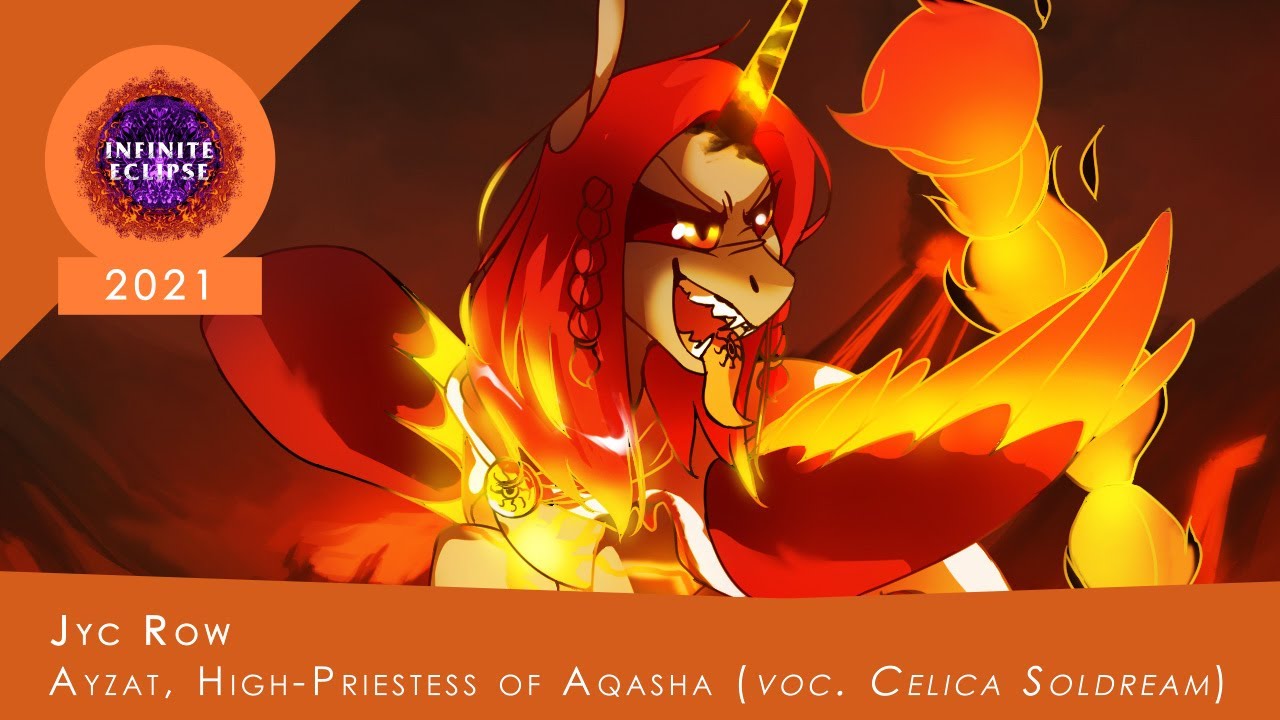 Hey guys! I'm here to present you my last collaboration with Jyc Row for his lastest song "Ayzat's, High Priest of Aqasha" (aka Ayzat's Theme)! 🔥🌋☀️
Some of you already watched me composing and singing these vocals on my Twitch livestream, but still couldn't imagine how EPIC this track would be in the end!
It's soooo special form me being the voice of this amazing and original character! 😎 Can't be more grateful and honored to be part of the Infinite Eclipse project and its amazing comunity! So again: thanks a lot for your love and support guys! And thank you Jyc for letting me be part of your MLP universe! 🧡🧡
"Ayzat's, High Priest of Aqasha" is now available to pre-order in next A State of Sugar's album "Biscuit" on Bandcamp!